Home Theater Window Treatments
Media Room & Home Theater Curtains
Filter By:
Brand
Pleat Size
Popular Features
Popularity
Product Line
2 products
bestseller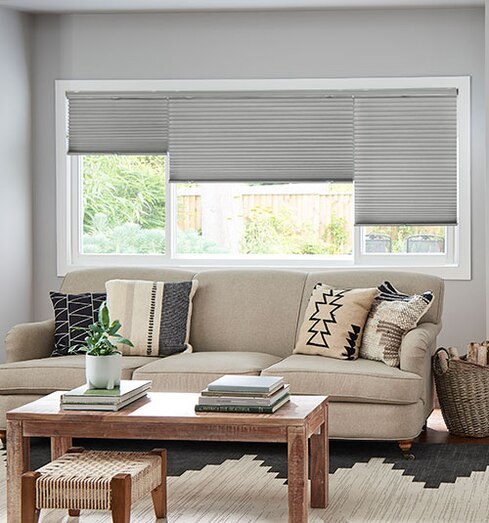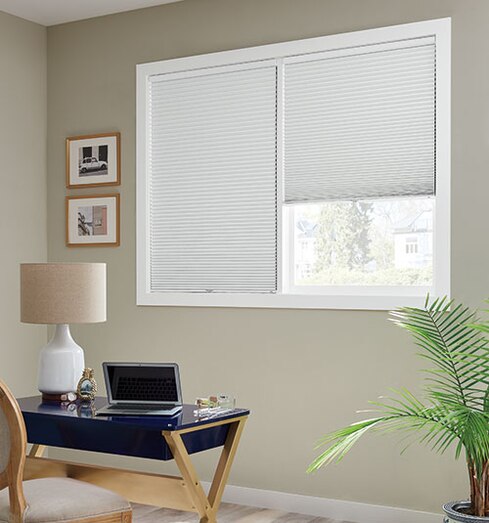 Media Room & Home Theater Curtains
Prevent or reduce glare on screens
Solid shades are ideal to block light
Blackout shades offer total darkness
Soften light with solar or cellular shades
Curtains will block additional light seepage
Get rid of the distracting glare on your television screen with home theater curtains and blackout shades. Solar screen shades and semi-opaque cellular shades will uniformly soften light to minimize glare, while a blackout shade will completely darken the room. Please keep in mind that "blackout" only applies to light passing through the fabric and you may need to consider light going around the sides of the shade. Curtains are also a practical solution in this case and will be able to completely cover your existing blinds or shades. Solid shades will always be more effective at reducing glare than blinds with slats and holes that allow light to pass through.
customer reviews for home theater