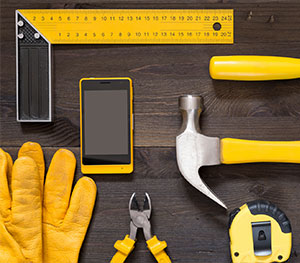 * Blindsgalore is not affiliated with NIN or responsible for their technicians. If you plan on having your window treatments installed professionally, we recommend you make arrangements after you have received all of your products and have inspected your order for accuracy. Upon receipt of your order, inspect the contents to make sure it is free of any damage from shipping or workmanship and includes all necessary installation hardware. If you ordered multiple blinds, you may receive multiple shipments as the blinds may be produced in different manufacturing facilities. Blindsgalore will not be responsible for any incidental costs related to the installation of your order by NIN or any other professional installation service. If you find your order to be incomplete, inaccurate, or damaged please contact our customer service immediately at (877) 450-1009.
About National Installer Network
National Installer Network (NIN) is the number one choice for custom window covering installations across Canada. Customer satisfaction, quick response times and a network of professionally trained and certified installers make every experience a great one.
NIN performs the highest level of quality installations of blinds & shutters. NIN maintains the highest levels of professionalism, integrity, honesty and fairness in our relationships with our suppliers, manufacturers, managers, associates, community and valued customers.
NIN maintains a network of professionally trained and certified installers and certified window covering consultants. National Installer Network is committed to providing products and services of the highest quality in order to meet our customers' specifications and exceed their expectations. National Installer Network will ensure it remains a progressive supplier by continuously improving the quality level of its products and expanding product offerings.